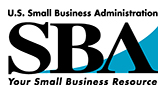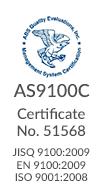 NEWS:
As an industry leader providing high quality precision and fabrication products to both commercial and government customers for over 40 years, we are proud to announce that Tanksley Machine & Tool, Inc. received our approval as a HUBZone certified supplier by the Small Business Association. As one of only a few qualified precision machining and fabrication shops in Alabama we are pleased to be among the first to demonstrate our commitment to our customers as well as our community.

Family-owned and operated since 1976, Tanksley Machine & Tool, Inc. is an area leader in modern, precision machining. With our sophisticated blend of skilled craftsmen, quality materials and state-of-the-art technology, we are uniquely positioned to offer customized products to our diverse clientele.
Headquartered in Decatur, Alabama, Tanksley Machine & Tool, Inc.'s 40,000 square feet facility serves customers around the globe. Our dedication to excellence and customer satisfaction has established us as a trusted source for machining with small businesses and Fortune 500 companies alike.
Tanksley Machine & Tool, Inc. is committed to providing quality machining services to our customers. Our ability to design and build custom machinery to your exact specifications make us your one-source facility. Our quality management systems ensure superior resources and processes to guarantee AS9100C compliance.